Gift Idea
Looking for a great gift to give?
Here is what one of my customers gave to her father for his birthday: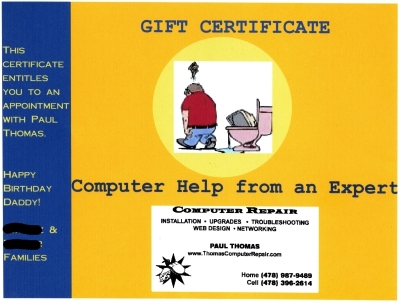 It is printed on heavy paper. That is my card at the bottom.
I didn't have anything to do with this - it was all the client's idea, but I was tickled when I saw it, and the father graciously allowed me to have it.
© 2006 - 2017 Thomas Computer Repair · PO Box 463 · Perry, GA 31069
478.777.3201 c or 478.244.3355 c
Valid
HTML 5
and
CSS 3